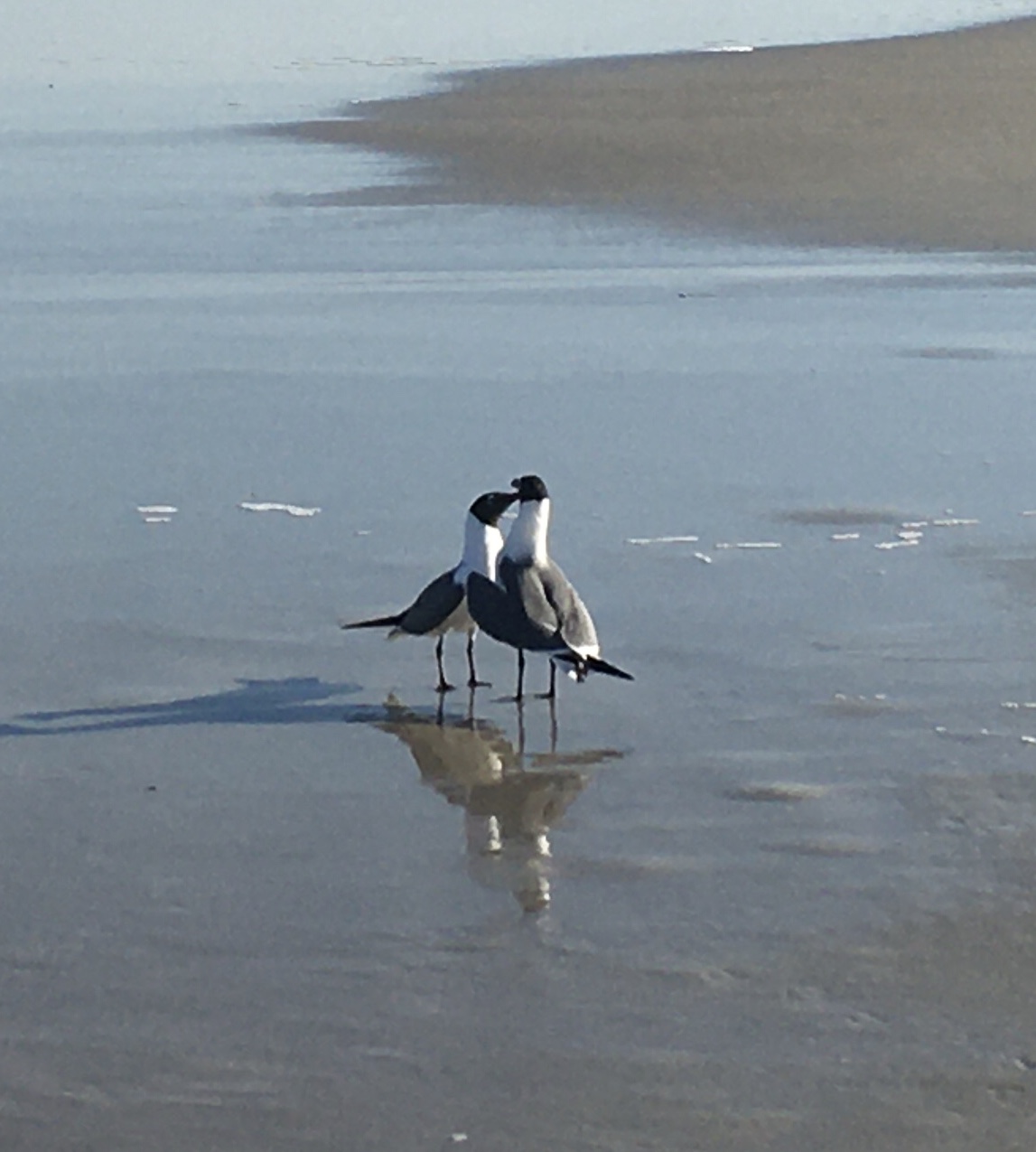 Florida Fiddle Fest

FOR THE BIRDS
April 9 - 11, 2021
Because of the rain, we hope to start at 3 pm today, Sunday, April 11 with a shortened concert for the birds and those who wish to brave the weather! We plan to make video.
Yes! We WILL meet outdoors to celebrate music, kindness, and our wonderful planet, with an emphasis on BIRDS!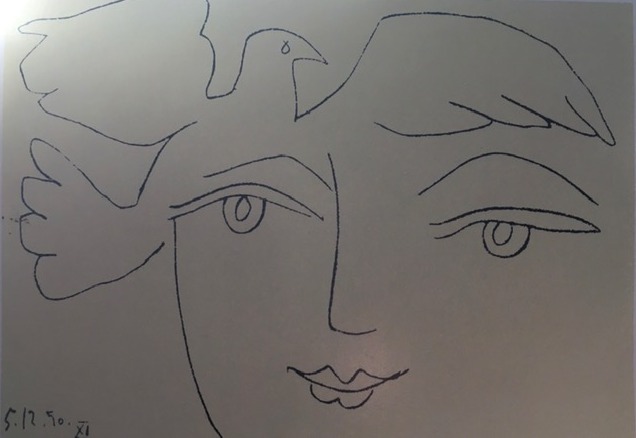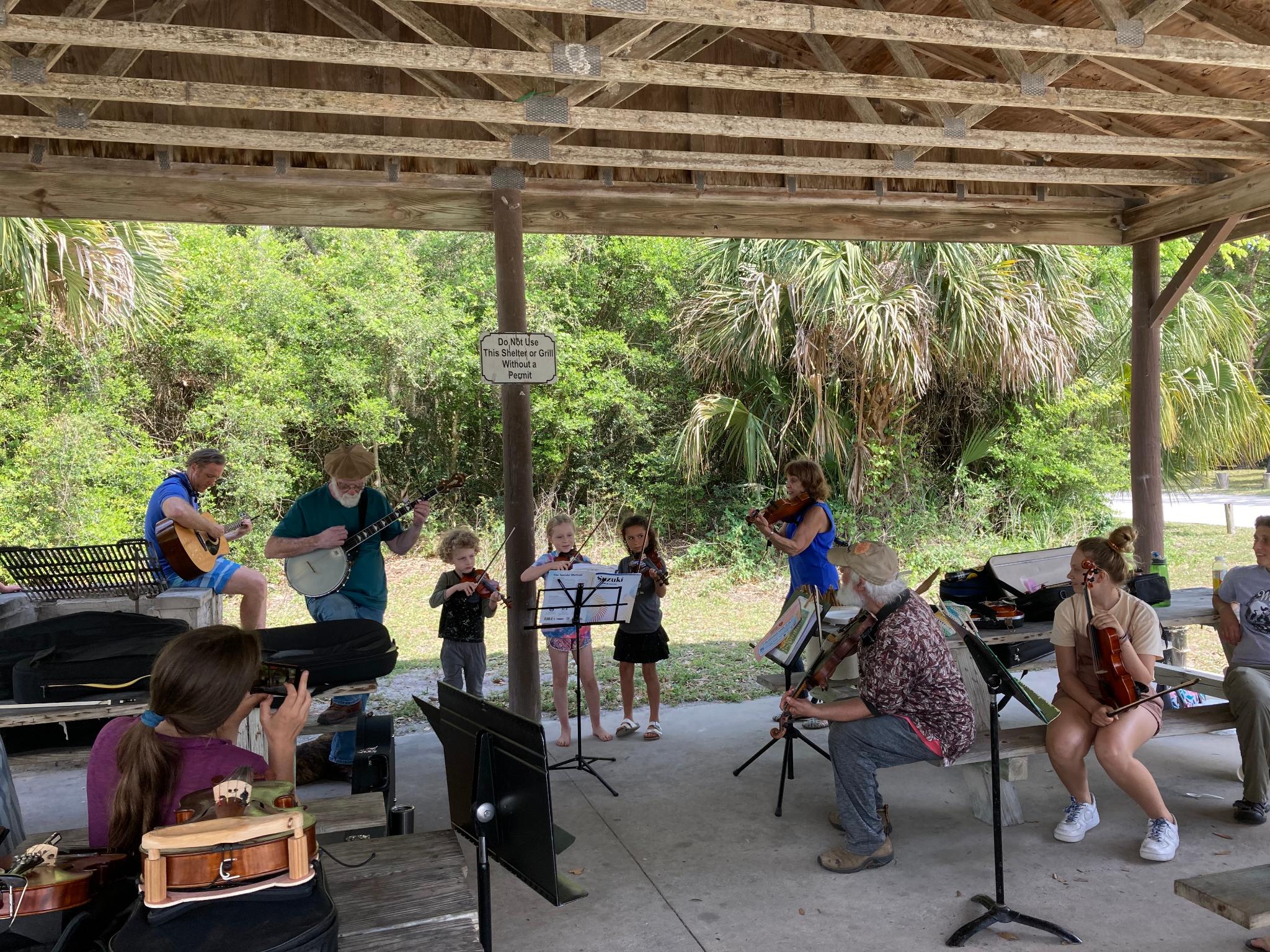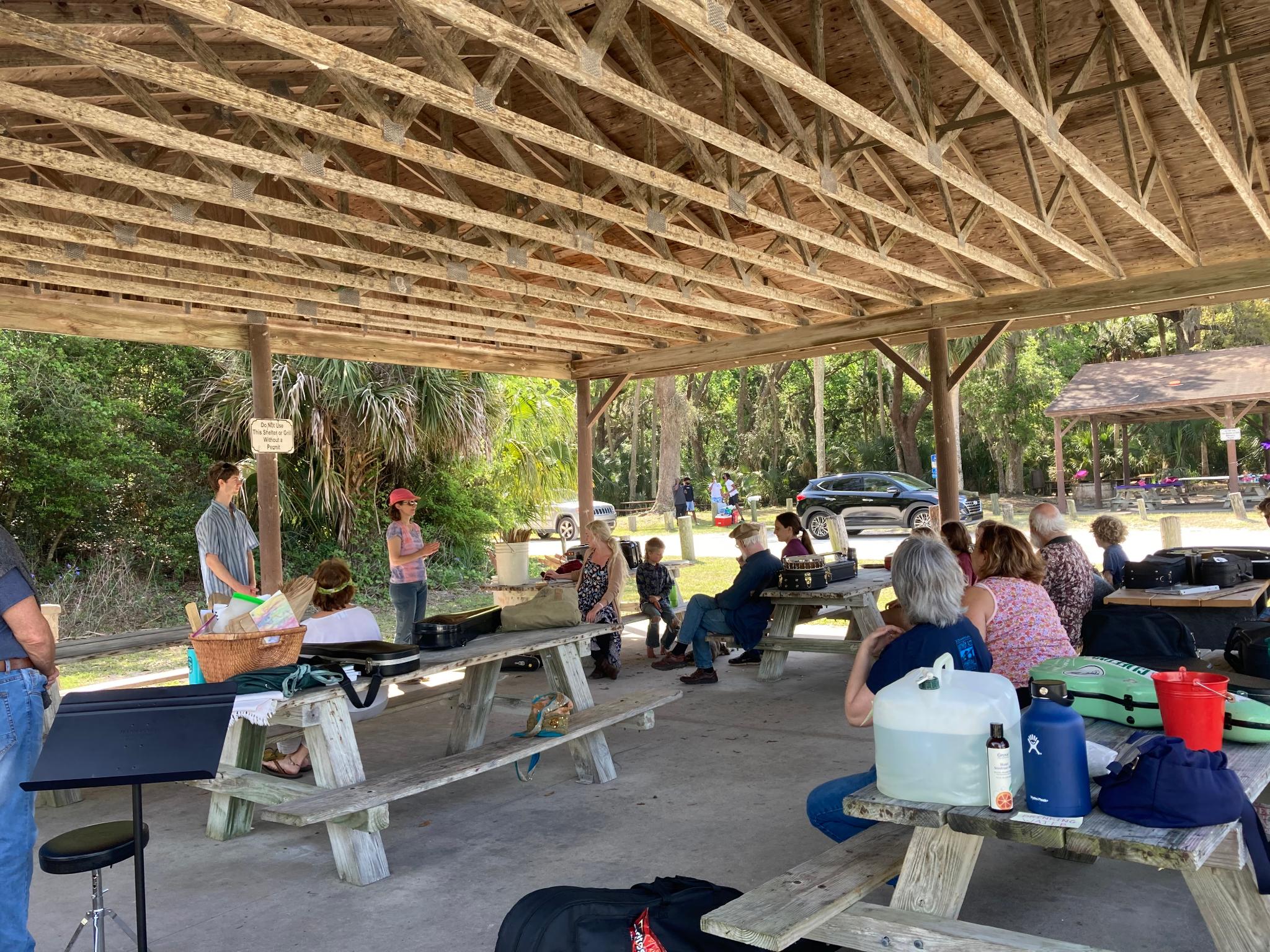 Bird Island Park performance Postponed to 3 pm today
We are not giving up yet! We musicians are going to meet at 3 pm and hope to start our concert with RareSong. We plan to make video to share later with those who choose not to brave the weather. Stay safe everyone!
Fiddle Fest
Update
(4/4/21)
It looks like the weather might be perfect for our day in Hanna Park, Saturday, April 10. (Well, alright, there's a 40 percent chance of rain as of today, but that could change! We do have an indoor rain site in case the weather is ridiculous. Please check back here on Friday if there's any doubt.)
Come to Shelter 5 (Not Parking Lot 5) to find us, beginning at 9 am with a Bird Walk through the forest from the lake to the sea! Bucket drumming on the beach! More activities (see below) with beginner jam session and Haydn string quartets starting around 11 am. After a full day of classes, Camp Final Concert begins around 5 pm, at Shelter 5, and then dinner and more jamming.
Please remember to bring water, sun/rain gear, lunch, blankets or chairs, music stand, hand sanitizer...

We remind you of Safety Precautions concerning Covid and its variants: Being outdoors makes everything safer, but, still, whenever we find ourselves closer than 6 feet, please let us wear our masks. Ultimately it's up to the individual, and we are sure you will be respectful of others' feelings about this unfortunate issue.
On Sunday, April 11 we begin our Festival performance at 1 pm in Bird Island Park, Ponte Vedra. Details below.
Donations will be greatly appreciated to help ensure that faculty stipends are met and costs are covered. Please be as generous as you can.

SAFE AND SOUND at
KATHRYN ABBEY HANNA PARK,
Jacksonville, Florida
This year our Florida Fiddle Fest needs to be outdoors, safely-distanced and with masks at the ready.
We have designated Shelter 5 for our gathering, but we'll also explore a lot of the diverse park. In addition to its 1.5 mile public beach there are 447 acres of increasingly rare coastal hammock, campgrounds, and a 60-acre lake. Bikes and kayaks are available to rent, with over 20 miles of biking and hiking trails. Wildlife includes egrets, hawks, anhingas, eagles, owls, turtles, armadillos, and of course alligators!
Florida Fiddle Fest
2021
Fabulous Faculty
We'll have our "Meet and Greet" session on Friday, April 9 from 6 to 8 pm over Zoom, with performances by Seth Walker and the Walker Family Band. Saturday classes and jam sessions including string quartets by Haydn will be led by The Walker Family Band with Seth Walker, Victor Minke Huls, and electric violinist Carole Mayedo. Rare Song, a local Renaissance ensemble, will join us in our Festival for the Birds on Sunday, April 11.
We'll need your email address to send you the Zoom link to join.
To REGISTER please contact Linda at Lindacello@gmail.com.
Donations will be greatly appreciated to help ensure that faculty stipends are met and costs are covered. Suggested Donation is $50. Please be as generous as you can.

Saturday Schedule

April 10, 2021
~All Times Are Approximate and subject to change~
9 am Bird Walk, Meet at Shelter #5
10 am Waldorf Musical Activities for all ages with Jennie Walker-Brunner and Sierra Humphreys (Bucket-drumming on the beach!)
11 am Beginner/Intermediate/Haydn Jam Sessions
Noon Bring your lunch, enjoy the park~
1 pm Nature Lovers group singing and dancing (socially distanced) featuring Scott's new song "Heart Guide"
2 pm Jam Bands/Haydn (smaller groups)
3 pm Play By Ear/Irish Music/Haydn (more bucket drums?)
4 pm Blues with Carole Mayedo and Seth Walker / Nature Craft with Jennie (more bucket drums?)
5 pm Camp Final Concert at Shelter 5
~Bring a dinner-there is a grill ~
Unplanned music-making and merriment until 8 pm
(No alcohol permitted in the Park.)
Live Music at Bird Island Park
(Behind the Ponte Vedra Library)
Sunday, April 11, 2021 from 1-4 pm
A Festival for the Birds!
Proceeds go to St John's Audubon Society.
1 PM Haydn's Lark and Bird quartets (students and faculty together) followed by cello quartets by Scott Walker, and including Gator Strut!
2 PM RareSong performs Renaissance music on period instruments in period costumes.
3 PM Florida Fiddle Fest participants perform with faculty and special guest, Seth Walker